At Fowler Wine™, it's all about making the highest quality, small-batch wine, by hand. This means we focus on traditional, old-world wine styles. In making our wines, we use familiar Vinifera grape varieties such as Merlot, Cabernet Sauvignon, Chardonnay, Sauvignon Blanc, and traditional wine blends. Fowler Wine™ produces two lines of wines: traditional glass bottled wines, and our Adventure by Fowler Wine™ limited series of pouches. Conveniently take our Adventure by Fowler Wine™ pouches with you on your adventures where glass and corkscrews are impractical.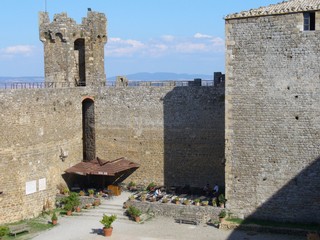 I firmly believe that everyone can, and should, embark on their own wine adventure. I credit my wife, Nyla Niblo, for starting my wine adventure. When we married, she suggested we go to Italy for our honeymoon. As I sat in a thirteenth century Tuscan fortress (pictured above), drinking this dry red wine they called "Brunello" and eating Pecorino cheese, it was like a light switch went on. I was astounded by how much the wine enhanced the food and how complex the wine was. Ever since then, I've been fascinated and obsessed with tasting, trying new wines and wine culture. So, naturally, when I heard about the new cold climate grapes that could be grown in the upper Midwest, I thought, "surely I can make this kind of wine." So in in 2008 we made our first homemade wines from cold climate hybrid grapes (see picture below). I still have some of those bottles. That wine is nothing like what I make now, but it has a special place in my heart (and it is still drinkable).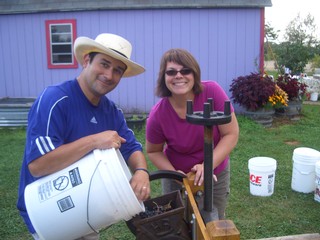 Winemaking, to me, is the ultimate combination of science and art. Since then, I have experimented year after year trying to make these hybrid wines into the traditional styles of wine that we enjoy most. The challenges with hybrid grapes are many, including incredibly high acid in the grapes and extreme weather. After many years of winemaking and developing my winemaking skills, and after winning over two hundred medals and ribbons at amateur contests, I have come to the conclusion that hybrid/cold climate grapes simply will never be on par as a single varietal wine, in terms of quality, taste, and style with the traditional vinifera wines we love. However, some of the wines that have received our highest awards in contests, are blends of traditional vinifera wines such as Syrah and Cabernet Sauvignon with hybrid wines such as Frontenac. But in the end, we loved making the old-world, traditional wine styles, and we began relationships with growers and wineries on the west coast (as well as locally) and started importing the traditional grape varieties that we feel made our best wines. We import all our grapes fresh, whole and refrigerated, and process everything ourselves here in Hudson, WI through the entire winemaking process. Pictured below is our grapes being hand picked in California.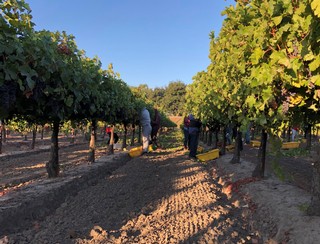 We moved to Hudson, Wisconsin, in part because Wisconsin does not have the puzzling restriction that Minnesota has that small farm winery wine must contain 50% hybrid cold climate grapes. Wisconsin allows us to continue our relationships with our west coast suppliers and gives us the freedom to make the traditional 100% vinifera styles of wine we enjoy. Thus, my goal is to make outstanding, traditional wine that rivals the most highly respected international styles of wine made on the west coast and worldwide.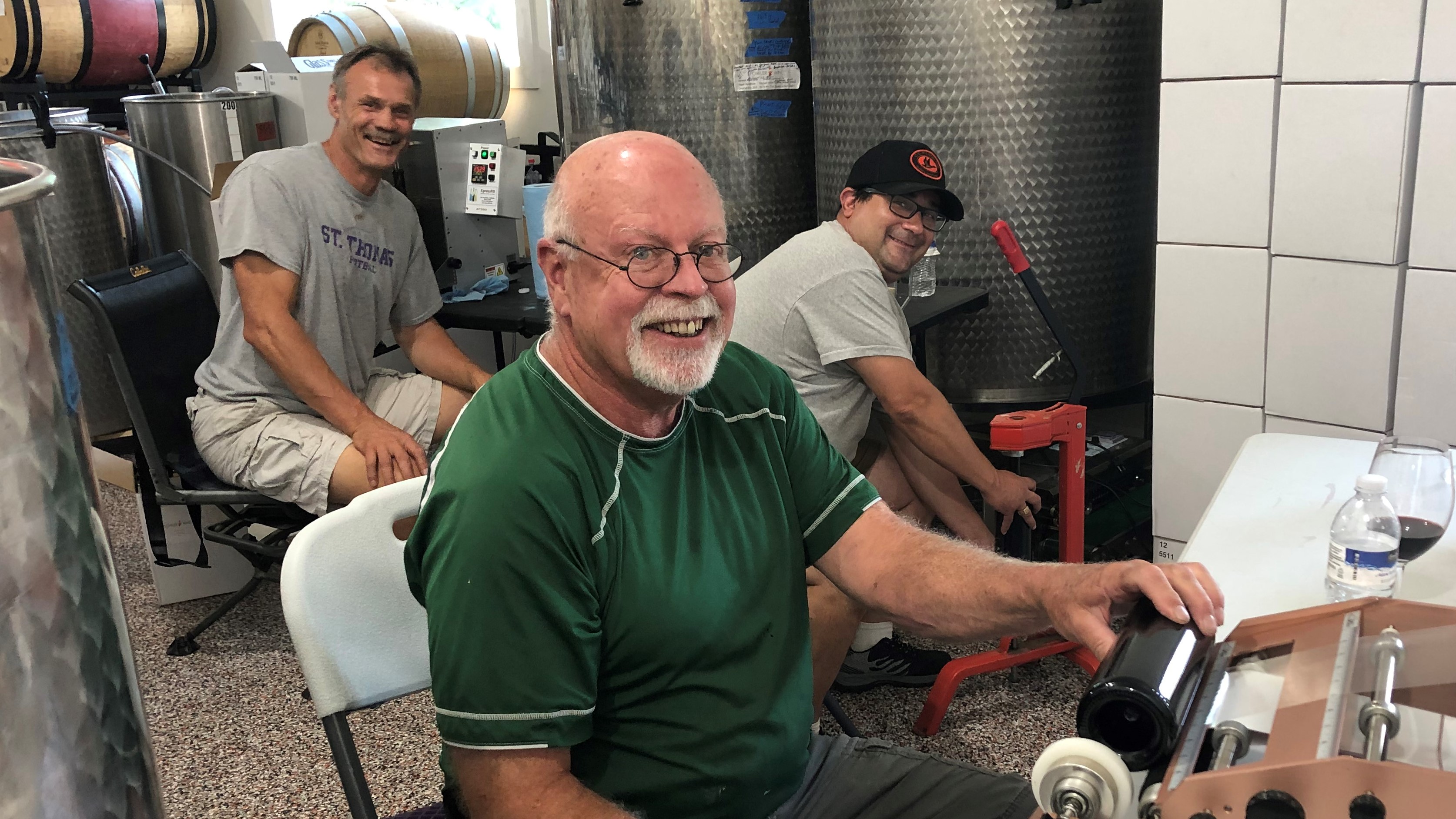 Wine is more than a beverage, it is a cultural product; as such, we chose our winery name and hunter logo based on my last name, which literally means bird hunter, and Wisconsin's strong hunting tradition. For now, we are open by appointment only, as our facility is geared towards quality wine production, but private tastings can be arranged. We look forward to sharing our delicious, traditional wines we proudly make in Hudson, Wisconsin.


Sign Up For Our Newsletter
Keep up to date on the latest wine releases, events, and promotions.