Oh my, Wine Tasting season outdoors is almost over! But we have amazing views of the beautiful fall colors from our tasting area.
All our tastings are held exclusively for your group only, and will be personally guided by Owner/Winemaker Rob. We will be charging $10 for our tastings. PLEASE consider carpooling to limit cars and drivers.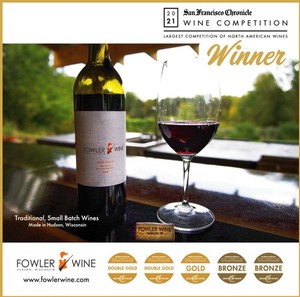 October is the last month of outdoor tastings. We are going to go until cold temperatures do not permit it; 40 degree highs are a minimum for outdoor tastings. Our heaters just dont keep below that.
Fridays: We are offering one tasting every Friday in October. We can do one group start time at 6 pm. Also, If you want an early afternoon on a Friday you can email me and I will see if I can make it happen.
Weekends availability is as follows as of 9/28:
Oct 2- Noon and 4pm
Oct 3- Noon, 2 and 4pm
Oct 9- Noon and 2pm
Oct 10- 4pm
Oct 16- Noon and 4pm
Oct 17- Noon 2 and 4pm
Oct 20- Noon 2 and 4pm
Oct 21-Noon 2 and 4pm

email Rob at robert@fowlerwine.com to reserve your tasting, or with any questions
If you would like a tasting outside these times or wish to reserve for later in the year send me an email.


Sign Up For Our Newsletter
Keep up to date on the latest wine releases, events, and promotions.