Just waiting for the weather to turn consistently nice out to start the 2022 tasting season! Stay tuned for a schedule and more information.
All our tastings are held exclusively for your group only, and will be personally guided by Owner/Winemaker Rob. Effective 4/14/22, there will be no charge for tastings, however, that may chage as we work through some disputed legal interpretations. PLEASE consider carpooling to limit cars and drivers.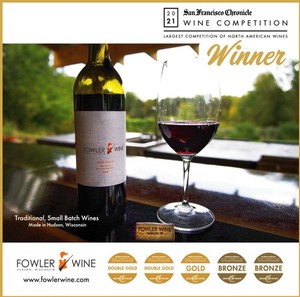 Well, what a difference a year makes! Last spring was early and beautiful- this year not so much. Until the weather consistently has low temps well above freezing, I will not be able to set up the live edge bar top for the season. Looking more like early May instead of late April to open up the tasting season.
email Rob at robert@fowlerwine.com to reserve your tasting, or with any questions
If you would like a tasting outside these times or wish to reserve for later in the year send me an email.


Sign Up For Our Newsletter
Keep up to date on the latest wine releases, events, and promotions.