Our 2022 wine tasting season is almost over. I want to thank everyone who came for a visit to sample our wines. Although it will be getting chilly out, we do have heaters outside. Plus, the fall colors are spectacular right now!
For the rest of October and the year, here are the tasting dates and times available:
Friday October 7 at 4pm
Saturday October 8 at Noon
Sunday October 9 at Noon
Saturday October 15 at Noon, 2 and 4pm
Sunday October 16 at Noon and 2pm
Sunday October 23 at Noon, 2 and 4 pm
Friday October 28 at 5 pm (weather permitting)
Sunday October 30 at Noon, 2 and 4pm (weather permitting)
If temperatures are below 45 degrees we cannot do any tastings as our heaters wont keep up
For now, your best bet is to just send Rob an email at robert@fowlerwine.com and ask for availability. If you want a specific date, even on days not listed or weekdays, reach out and ask, the worst I can do is say no. I will do my best to accomodate. You might want to consider booking a date far in advance as the summer progresses.
All our tastings are held exclusively for your group only, and will be personally guided by Owner/Winemaker Rob. Effective 4/14/22, there will be no charge for tastings, however, that may chage as we work through some disputed legal interpretations. PLEASE consider carpooling to limit cars and drivers, and PLEASE do park in our driveway, there is plenty of room.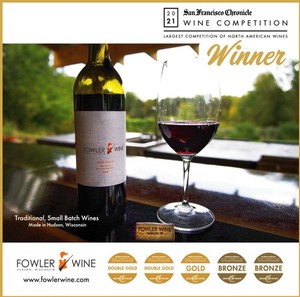 email Rob at robert@fowlerwine.com to reserve your tasting, or with any questions
If you would like a tasting outside these times or wish to reserve for later in the year send me an email.


Sign Up For Our Newsletter
Keep up to date on the latest wine releases, events, and promotions.